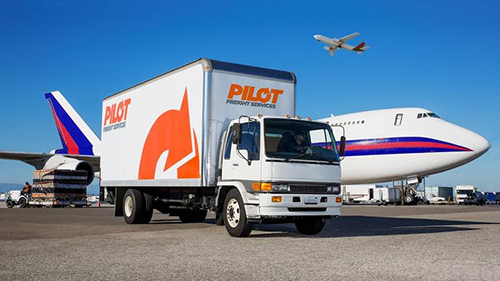 Pilot Freight Services
seeks a top-quality individual to fill a key full-time
Warehouse Agent position
in our Charlotte Station, located in Charlotte, NC The hours for this position are
Monday through Friday, 7 am to 4 pm.
We require a positive attitude, professionalism, intelligence, leadership.
Responsibilities:
Frequent & accurate communication with drivers, carriers, office personnel & warehouse staff.
Material handling -may include one or more of the following: picking, packing, scanning, counting products & other duties
Must know how to operate a stand-up/reach truck, sit-down forklift, and other warehouse equipment.
Load & offload trailers and ocean containers
QualificationsBehaviorsTeam Player:
Works well as a member of a group
Enthusiastic:
Shows intense and eager enjoyment and interest
Detail Oriented:
Capable of carrying out a given task with all details necessary to get the task done well
Dedicated:
Devoted to a task or purpose with loyalty or integrity
MotivationsEntrepreneurial Spirit:
Inspired to perform well by an ability to drive new ventures within the business
Self-Starter:
Inspired to perform without outside help
Flexibility:
Inspired to perform well when granted the ability to set your own schedule and goals
Ability to Make an Impact:
Inspired to perform well by the ability to contribute to the success of a project or the organization
Education
High School or better.
Licenses & Certifications
Driver License
SkillsWorking Independently
Novice
Thinking Logically
Intermediate
Reach truck forklifts
Intermediate
Multi-tasking
Intermediate
Forklift
Intermediate
Experience
Must have 3-5+ years of warehouse experience