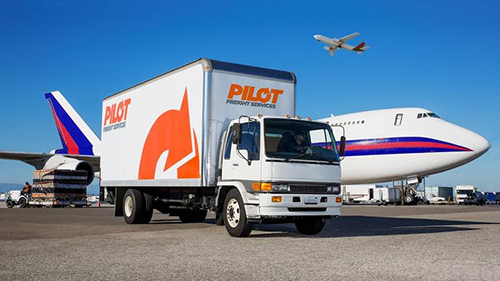 Position requires a multi-tasking individual with strong organization and leadership skills;
Candidates must have experience in both domestic and international shipping.
Must have strong written and verbal communication skills and strong computer skills;
Bachelor's Degree preferred or 5-10 years of transportation routing and operations experience are required;
Good working understanding of OSHA and TSA regulations and requirements a plus.
Pilot Freight Services seeks an
experienced full-time
Operations Manager
to work in our
Harrisburg PA location.Responsibilities:
Overseeing all aspects of the Operations Department and employees;
Delegating duties and responsibilities;
Communicating freight status and any problems to customers, vendors and other Pilot stations and personnel;
Freight handling via forklift;
Load/Off-load build trucks for optimal routing.
Qualifications:
Must have a minimum of 5 years management experience along with air freight experience in domestic shipping;
Must be computer literate;
Must have routing and operations experience;
Must be self-motivated and detail-oriented with excellent verbal and written communication skills;
Knowledge of OSHA and STA Security regulations and dangerous goods certifications are a must;
Must be able to delegate responsibilities;
Daily work schedule may vary;
Must be a High School graduate or equivalent, Bachelors degree preferred.
Competitive wages and benefits package, including 401K.
#jil
QualificationsBehaviorsDetail Oriented:
Capable of carrying out a given task with all details necessary to get the task done well
Team Player:
Works well as a member of a group
SkillsProficiency in written & verbal communication
Novice
EXCEL INTERMEDIATE
Novice