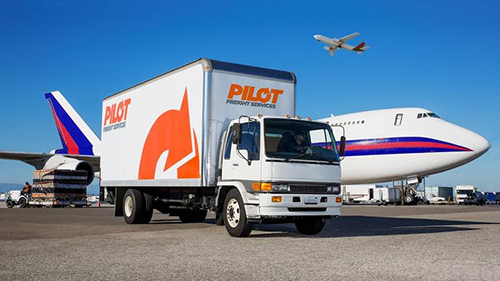 Responsibilities:
Working at customer site packing and unpacking heavy machined parts and painting crates / fixing the crates.
Work schedule is normally 5am-3pm Mon-Thurs any OT must be approved by customer prior to working.
Training would be on-site at customer location and you will be required to wear steel toe boots and long pants.
Accurately count and document inventory and locations
Receive shipments, log into inventory, maintain inventory through audits, check and update product labeling, processing customer shipments per customer requirements
Report any quality or inventory discrepancy issues to the supervisor / customer when required
Operate a forklift safely and efficiently, maintain required certification, perform vehicle safety checks and report discrepancies to supervisor
Assist in keeping facility clean, neat, safe and operating efficiently.
Assist in keeping facility secure and aligned with established safety requirements
Maintain inventory balances and location proficiency in computerized systems and other technologies as required (eWMS & SAP) which includes data entry and scanning information into those systems.
Follow company policies and procedures
Other duties as assigned by supervisor / manager
Qualifications:
Accuracy and attention to detail
Must be able to use heavy equipment hoists and be handy with tools
Packing experience preferred
SAP experience preferred 2-3 years ability to learn Pilot MRP system
Recognizes and understands product numbers and alpha/numeric codes
Operates forklifts in compliance with Occupational Safety & Health Administration (OSHA) requirements
Understands basic inventory, warehousing, and stocking procedures
Able to work independently with some direction
2-3 years: Forklift experience operating reach / stand-up forklift 2-3 or more
Capable of following written instructions and documented procedures
Ability to lift 50-60 lbs repetitively and up to 120 lbs with assistance
2-3 years Forklift experience
Good communication skills and neat in appearance;
Must have a High School Diploma or equivalent;
Working weekends and on-call after hours is required when needed
Competitive wages and benefits package, including 401K. QualificationsBehaviorsDetail Oriented:
Capable of carrying out a given task with all details necessary to get the task done well
Experience2 year(s):
2 years warehouse experience