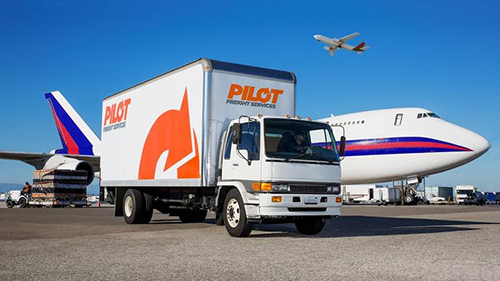 Pilot Freight Services
is seeking a full time
a DC Furniture Technician for our Phoenix AZ
locationJob Summary
Ensure satisfaction to customers by restoring merchandise that has been damaged or manufacturer defects. Will work inside the shop or on the dock ensuring outbound shipments are accurate and free of damage
Essential Duties and Responsibilities
include the following. Other duties may be assigned.
Identify repair needed and follow standard operating procedures to repair based upon the need
Maintain inventory and stock levels for all fabrics and repair furniture kits/tools
Repair upholstered products stitching, panel replacements mechanism/spring repair or replacements, frame repairs buttons, as well as other components
Repair wood products, burn ins, color matching, panel replacement, adjustment of drawers, doors, glides as well as other components
Perform daily tasks refurbishing furniture to 1st quality and the finishing of goods
Evaluate damages and select appropriate methods of repair and/or restoration for wood furniture, leather, fabric, and upholstery
Order replacement parts as needed
Communicate any maintenance of tools, parts and hardware needed
Ensure appropriate disposition of damaged product
Contribute to improvement efforts within quality and performance measures as well as targeted levels
Train other technicians on special and advanced repair techniques
Assist team as needed to meet goals and ensure the smooth operation of the department
Conducts operations in compliance with OSHA standards
Conducts operations in a manner that promotes safety
Maintains a clean free from debris warehouse floor
Meet company standards for productivity
Must be available to work a flexible schedule, weekends and holidays
Education/Experience:
High School Diploma or GED equivalent.
Minimum 2 years experience working with upholstery, an array of fabrics, wood furniture, leather and veneer finishes.
Able to use necessary tools and equipment.
Strong working knowledge of leather repairs, wood repairs including scratches, dents and splits.
Equivalent combination of education and experience will be considered.

Effective August 18, 2021 Pilot will be mandating that all new hires are vaccinated against the COVID-19 virus before starting work at any of our locations.

Our definition of fully vaccinated for purposes of new hire is as follows:

In compliance with CDC guidelines, individuals will be considered fully vaccinated and eligible to begin work as follows:
2 weeks after their second dose in a 2-dose series, such as the Pfizer or Moderna vaccines, or
2 weeks after a single-dose vaccine, such as Johnson & Johnsonís Janssen vaccine