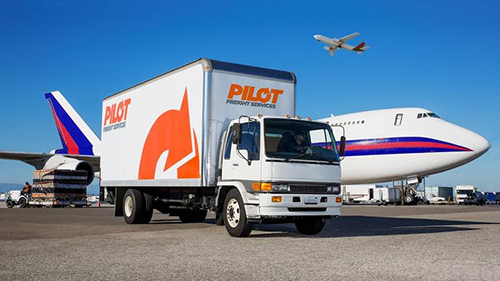 Pilot has the best employees in the transportation and logistics industry! Essential Functions:
Oversee and assist as needed with the coordination of air export/import shipments by providing rates, booking (via e-mail, airline web based bookings and telephone), and tracking
Work closely with team members to meet or exceed all customer service requirements
Develop and maintain positive internal customer (station and international partner) relationships
Communicate effectively with stations, overseas partners, airlines and team members
Accurate understanding of data and system entry
Resolve customer service and vendor issues
Involvement in and oversight of all aspects of air gateway operations
Ensuring adherence to all regulations, policies and procedures as required. This includes all safety regulations and requirements as well as federal, state, and local laws and ordinances
Developing a business plan for the gateway's territory in conjunction with management
Assisting with the hiring, training, and conducting regular performance reviews as needed for all air gateway employees
Provides orientation and on-the-job training for subordinates and ensures authority and responsibility for each position are defined and understood
Maintains appropriate communication within and is responsible for timely and regular field communications
Assumes other activities and responsibilities as directed by the International Operations Director
Other duties as assigned
SKILLS/COMPETENCIES
Position requires a multi-tasking individual with strong organization, leadership and management skills
Ability to work flexible hours
Must have strong written and verbal communication skills and strong computer skills
Good working understanding of TSA and IATA regulations and requirements a plus
If you are interested in working with a talented, passionate and dedicated team of professionals in a rapidly growing industry, Pilot wants to hear from you!

Effective August 18, 2021 Pilot will be mandating that all new hires are vaccinated against the COVID-19 virus before starting work at any of our locations.

Our definition of fully vaccinated for purposes of new hire is as follows:

In compliance with CDC guidelines, individuals will be considered fully vaccinated and eligible to begin work as follows:
2 weeks after their second dose in a 2-dose series, such as the Pfizer or Moderna vaccines, or
2 weeks after a single-dose vaccine, such as Johnson & Johnsonís Janssen vaccine