Home
Posted January 18, 2021
Logistics Industry Shows Continued Job Growth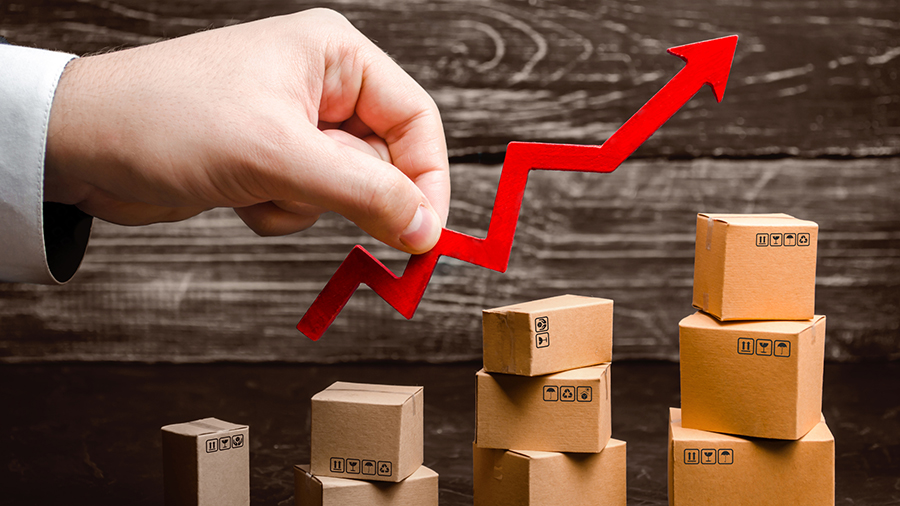 As we enter 2021 with cautious optimism and look to put behind us the hardships of 2020, including the pandemic that has caused many Americans to lose their jobs, the logistics industry continues to show job growth despite the larger decline in the US economy. The shift to online shopping and e-commerce that began in 2020 and has continued into the new year has presented a plethora of opportunities for the logistics and transportation industry, as warehousing and trucking companies have rushed to meet the increased demand. Hiring for these industries is not expected to slow down any time soon, with projections looking very favorable for job growth. With the widespread rollout of the Covid-19 vaccine, delivery companies are also expected to ramp up their recruitment and hiring efforts even more.
According to the U.S. Bureau of Labor Statistics, employment in transportation and warehousing grew by 47,000 jobs in December and added 506,000 jobs over the past 7 months. The gains were a result of new jobs in several different areas, such as couriers and messenger services, warehousing and storage, and truck transportation. While other industries have seen dramatic decreases over the past 10 months and the overall U.S. economy has experienced a record year for job loss, the logistics and transportation industry has continued to flourish as e-commerce keeps trending upwards. E-Commerce sales grew by 30 percent in 2020, and with the expectation of even more growth in 2021, will become a high priority strategy for companies as they adapt to the new landscape. Because e-commerce relies so heavily on proficient logistics networks, this surge will drive job growth exponentially.
Covid-19 has surely impacted consumer behavior. Not only have more people made a shift to online shopping and home delivery for things like groceries and household essentials to avoid high traffic areas like grocery stores, with more people being stuck inside and unable to go on vacations or out to restaurants and bars, there has been an uptick in online shopping overall. Many Americans are consuming more goods to keep entertained at home, such as furniture, home décor and self-care items. Higher consumption of goods overall has created a need for more positions across the entire supply chain, including warehouse workers, logistics professionals, delivery drivers and many other roles.
As the largest online logistics job board, we are here to help with your job search. Check out 5 of our most popular job categories below that and get started on your path to a rewarding logistics career today!
Warehouse Workers
Warehouse Workers are responsible for a broad range of duties in the warehouse; everything from picking and filling orders, organizing inventory, receiving incoming stock and processing outgoing shipments. Some useful skills for warehouse workers to have are teamwork and coordination, time management, attention to detail and organizational skills. These positions can be somewhat labor intensive and typically require employees to stand or walk for the majority of their shift and be able to lift up to 50 pounds or more.
Customer Service
Customer Service roles are also in high demand right now. Many logistics companies are looking to hire more customer service associates to correlate with their increased demand and production. As order volumes increase and companies gain more customers, they will need to hire for more customer service roles in order to maintain a high level of customer satisfaction. Customer Service Associates handle all types of different tasks depending on the company and the role itself, ranging from providing import and export quotes, resolving customer complaints, supporting general office operations, notifying customers of shipping times and managing client relationships.
Shipping and Receiving Clerks
The duties of a Shipping and Receiving Clerk typically include things such as inventory tracking and management, processing incoming and outgoing shipments, inspecting shipments to ensure quality, handling domestic and international shipping documents and working with warehouse management to make sure that orders are completed in a timely manner. These types of roles are usually in a warehouse setting and require attention to detail, good communication skills and the ability to meet deadlines. Depending on the requirements for the specific company, data entry experience, warehouse management system experience and other specialized skills or certifications may be beneficial as well.
Inventory Associates
The responsibilities given to Inventory Associates mostly comprise of recording and maintaining counts of all inventory items, creating inventory reports, managing quality control processes and ensuring overall accuracy of warehouse inventory. Inventory Associates work in warehouse settings and may be required to move heavy materials and be standing or walking for most of their shift. People that have a keen attention to detail, enjoy working independently and have good organizational skills would be well suited for an Inventory Associate position.
Purchasing Jobs
Purchasing Coordinators and Managers work collaboratively with Inventory Associates and many other teams to maintain accurate stock levels and streamline supply ordering processes. They are tasked with things like creating inventory reports, ordering materials, supplies and services, scheduling deliveries, managing vendor relationships, and establishing and maintaining inventory and purchasing standards. The exact nature of the position depends largely on the company and industry you are working in, and like many other positions in the logistics industry, requires a high attention to detail as well as excellent organizational skills.
Now is a great time to start or advance your career in the Logistics industry. It has never been clearer just how essential the industry and its employees are. Many experts believe that the shift to e-commerce will be a permanent one, and the possibilities for growth are exponential. Begin your job search today on JobsInLogistics.com!