Home
Posted January 18, 2021
Is a Logistics Career for You? Key Things to Know and Do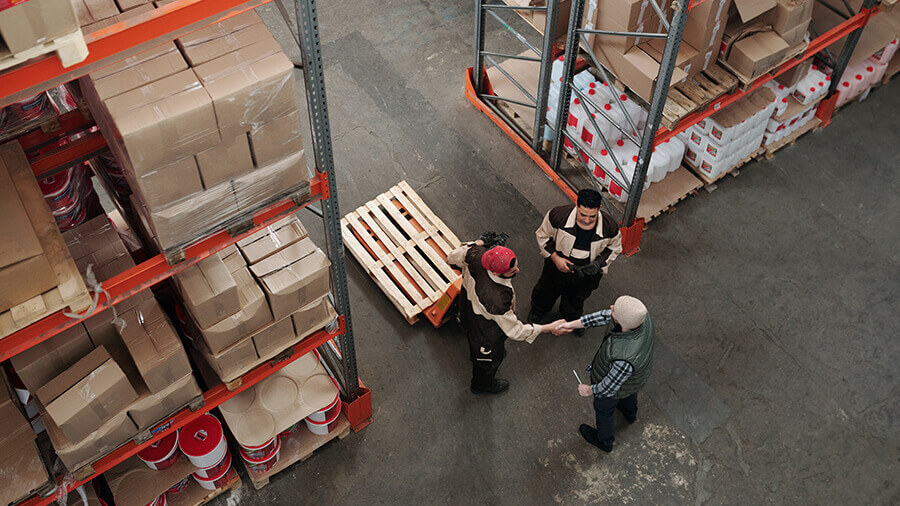 Although it has many diverse and rewarding career opportunities to offer, logistics is a field that often gets overlooked by job seekers and students. In general, logistics professionals are responsible for managing the various aspects of a company's supply chain and ensuring that it is running with maximum efficiency at minimum cost. Because this definition is so broad and many companies require logistics professionals to function, the industry offers many different career paths. This essential business continues to show growth, with more jobs being added every year and processes evolving to be more complex and efficient. It can seem like a daunting task to enter this field that has so much intricacy, and there is a lot to learn, but with the right preparation and knowledge, the possibilities are endless. If you are wondering if a career in logistics could be right for you, there are some key things to take into consideration before deciding.
First and foremost, it is crucial to understand the big picture of supply chains in general and how they operate. In order to be a successful logistician, you must not only have a strong grasp on the part that you play, but also how all the parts move together and form a cohesive operation. Otherwise, challenges may come down the road and cause avoidable stress and confusion for you, and strain on the supply chain. There are many resources you can utilize, such as online trainings and courses, to deepen your knowledge of the industry as a whole and help you in your journey. That isn't to say, however, that you always need to have all the answers. Logistics is a complicated profession and chances are situations will arise where you will need to ask for help. In fact, one of the best ways to learn is directly from those with more or different experience than yourself. As long as you are continually learning and growing from those experiences, you will be able to apply those lessons to future challenges and excel in your career.
The logistics industry is an enormous business that has a significant impact on our economy. Any company that makes or sells something depends on logistics professionals to run efficiently. Given the size of the industry, it isn't surprising that employment projections show continued steady growth. Couple that projected growth with the fact that it is often overlooked as a profession and area of study, and there is definitely a disconnect there that leaves a void to be filled. So how can you take advantage of this strong demand for logistics professionals? Education is a good starting point. While some positions may require a high school diploma or associate degree, more and more employers are looking for candidates with a bachelor's degree or higher due to the complexity of the field. Not only will studying and earning a degree in a logistics-related field arm you with the knowledge you need to succeed, it will also show employers that you are driven and disciplined - great qualities for a logistician to have.
As big as the field is, there are of course a tremendous number of different settings, responsibilities, and jobs within it. There is no such as thing as a typical work environment for a logistics professional, and no two companies run their supply chain exactly the same way. Depending on a myriad of factors such as the company, position and the specific expectations of the role, logisticians can work in a range of settings from an office to a large distribution center. They may even travel to multiple locations throughout the workday. Because of this, there are countless possibilities for where the career will take you, and there will be opportunities for you to try new things and find what you are truly passionate about. Taking on new responsibilities when you can and learning different aspects of the job will allow you to become more well-rounded overall and show your employer that you can take initiative. It's important to speak up - tell your employer if there is an aspect of the job you are interested in learning, and make sure to communicate your progress and the hard work you are putting in. If you are hired for a logistics position, it is because the employer recognized that you would bring value to the position and to the company. Know what your value is and keep it top of mind when pursuing different paths.
There are certain skills you can hone that will better equip you for a career in logistics. Aside from the hard skills you will need to learn, soft skills that will help you succeed in this profession include organizational skills, teamwork, communication and time management. Organizational and time management skills are paramount as your days start to get busy with tasks adding up left and right, which can leave you feeling overwhelmed. If you can organize your day in a way that allows you to be efficient and complete tasks in order of importance, you will feel much more in control. Teamwork and communication are also particularly important skills to have, as you will likely come into contact with multiple people from multiple different teams and departments every day. In order for a supply chain to work properly, teams must work together and rely on each other to reach a common goal. For example, supply chain managers may work with inventory specialists, customer service representatives and quality control analysts on a daily basis to manage and optimize the supply chain. Different perspectives should be valued and encouraged so that everything runs smoothly, and so that an environment is created where everyone can thrive.
The logistics industry is multi-faceted and comes with many new things to be learned and built upon every day. It is an exciting career that will challenge you and bring about personal and professional growth. When starting in any career, especially one in the logistics industry, it is important to seriously consider if it will be the right fit for you, by looking at things like what skills are required, what the work setting will be like and behind-the-scenes insight from those already in the industry. Since the field is so complex, you may find certain areas that are more suited to your interests than others, which is all a part of the process and could lead you to your dream job. It has never been clearer that logistics careers are essential to our economy and livelihoods, and if you feel that it could be a good fit for you, there isn't a better time to get started. JobsInLogistics.com has hundreds of new logistics opportunities being added every day. Get started on your path today!