Pricing:
1 job posting
- and -
1 month
resume search
4 job postings
- and -
3 months
resume search
Call (877) 562-7678 for larger packages and slots
Resume Search

- Resume Search subscription allows user limited access to the JobsInLogistics.com resume database.
- Individual resume details may be viewed up to a maximum of 100 resumes per day, 300 per month, 750 per quarter and 2,500 per year. Additional licenses may be purchased.
- Online purchases can be completed with VISA, MasterCard, American Express or Discover Card.
- All sales are final.
- The purchaser agrees to follow the terms of JobsInLogistics.com.

Questions? Please email or call us at:
(877) 562-7678
Monday - Friday
9:00am - 5:30pm EST
Quality Candidates
JobsInLogistics.com is recognized as the best source to hire logistics, supply chain, transportation, distribution, warehousing, freight forwarding and broker candidates.
Extensive Marketing Exposure
We distribute your jobs to affiliate job boards at our expense including: TopUSAJobs, ZipRecruiter, Talroo, MyJobHelper, Adzuna and more.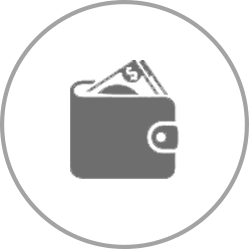 Lower Cost-per-Hire
With our lower pricing and extensive exposure, we provide a very competitive cost-per-application and cost-per-hire.